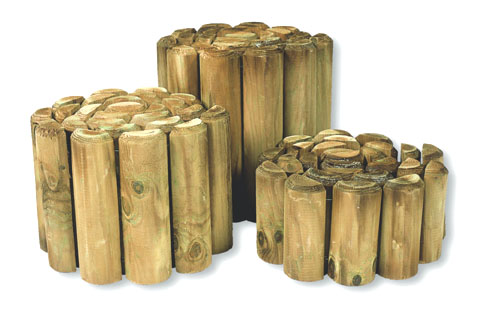 Log Rolls
Quick and easy to put in. Can be painted or stained. For straight or curved edges. Pressure treated for long life. Available in five heights. Guarantee all pressure impregnated for 10 years against rot. FSC certified timber.
Free delivery over £39.99

Sizes Available: 5" (125mm) high, 6" (150mm) high, 7" (180mm) high, 8" (200mm) high, 9" (225mm) high, 10.5" (270mm) high, 12" (300mm) high, 15" (375mm) high and 18" (450mm) high log roll. All these rolls are 1.8 metres (6 feet) long.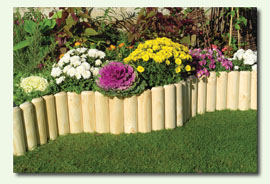 Fitting log rolls

Log edging roll can be held securely by use of our log roll stakes which come with pre-drilled holes to allow to be attached to the rear of the log roll by either using screws or galvanised nails. Another way to hold the log rolls in place would be simply to dig a shallow trench in the earth place the log roll edging in and then back fill with the soil and compact down.




70mm diameter Fixed Log Panel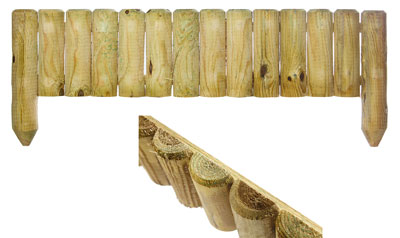 50mm diameter Fixed Log Panel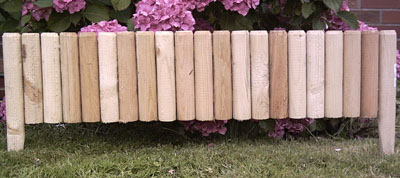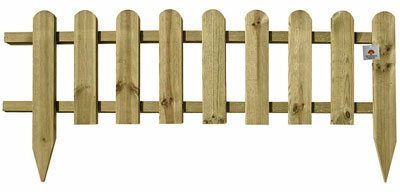 Wooden Picket lawn edging
See all our wooden picket fencing.

Click on image to see full range -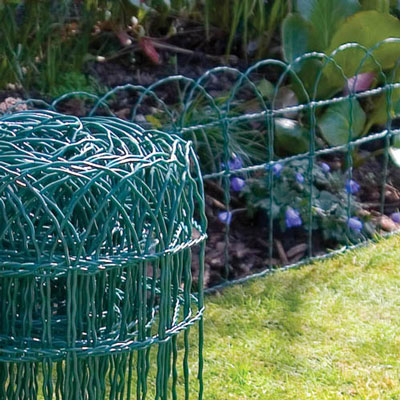 Wire Lawn Edging
See our wire lawn edging.

Click on image to see full range -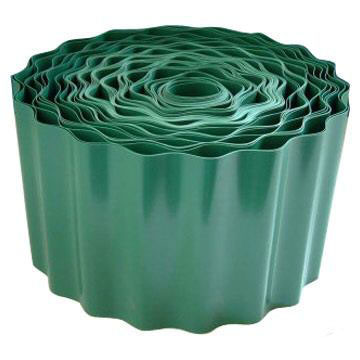 Plastic Lawn Edging
See our plastic lawn edging.

Click on image to see full range -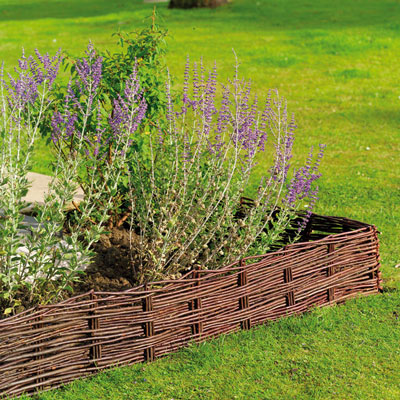 Willow Hurdles
See our willow hurdles border edging.

Click on image to see full range -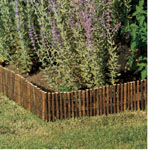 Willow Lawn Edging
See our willow lawn edging.

Click on image to see full range -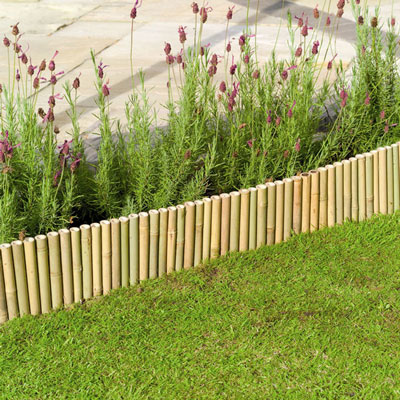 Bamboo Lawn Edging
See our bamboo lawn edging.

Click on image to see full range -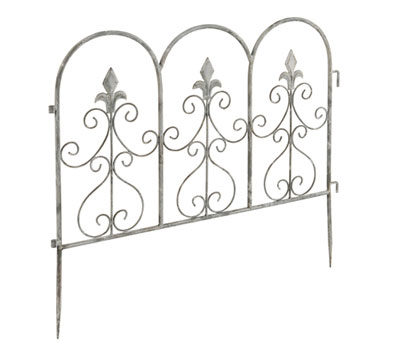 Metal & Steel Edging
See our metal and steel edging for borders. These steel edgings are both practical and decorative soultion for path edging and edging for lawns.

Click on the image of steel edge to see full range -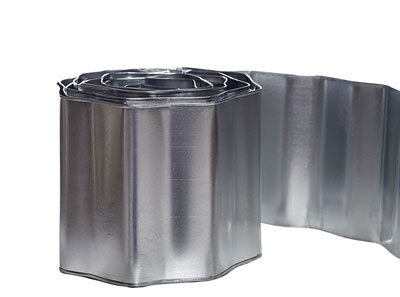 Steel Garden Edge
See our galvanised garden edge, ideal for edging lawns and path edging.

Click on the image of metal lawn edging to see full range -